The incentive is on the fast track back! Clients all of the Benelux are eager to travel and always on the lookout for something new and wow. The MICE Benelux editors gladly would like to help the MICE-professionals with our elevator pitch: 23 hot tips for 2023.
The wine not! 
Europe is blessed with the best wineries in the world. Some are expensive, the most are more keen to go home with you. But either way, the experience in the wineries always make for great MICE-experiences. Our tips for next year? The classics are of course the renewed Bordeaux region and the wonderful hills of Tuscany. Our 'secret' tip is the great city of Porto with their Port wines and the stunning Douro region behind it. Don't want to fly? Try the amazing wines and wineries of Germany or Luxemburg. We really love those Spätburgunders of the Ahr!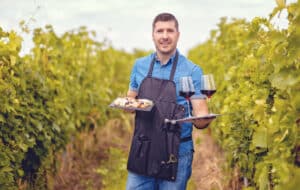 2) The ice cold book early classic!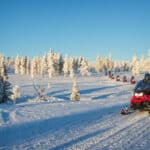 Lapland, you know it, we know it, hot as ever! Well cold, but you get it. Finnish Lapland has the best flights and we really recommend booking early for the best experience. Nordic Travel is a specialist for the Benelux. Let's see some aurora borealis!
3) Polish Pleasures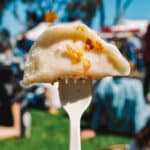 Yes we know very interesting Warsaw and Krakau is and will be the number one must see of the country. But airlift has really grown to this country, so many new places are easily reachable. Gdańsk, Katowice, Poznań and Wroclaw amongst others each have their own charm. And we love pierogi, Polish dumplings.
4) Take a chance on London. London is always on this list. It is the hippest trendiest and most vibrant city in Europe, no doubt about it. Blink your eyes and 23 new bars and 12 restaurants have opened. Easily reachable by Eurostar there is always something new. We highly recommend the funky amazing Abba Voyage show, the Virtual Reality Masterpiece (abbavoyage.com). As the theatre is in the former Olympic Park, why not combine it with a fun visit to West Ham United, a real London football slepping giant (and still affordable, see P1 travel for arrangements). Another very very hot ticket is Totoro the musical, a five star (The Guardian) rated stage adaption of the Studio Ghibly masterpiece in the Barbican Center. If you love Totoro just as much as we do, you are probably looking for tickets as we speak. Stay tuned for a London report soon in our magazine. And take the Eurostar, the best way to go to London, we think.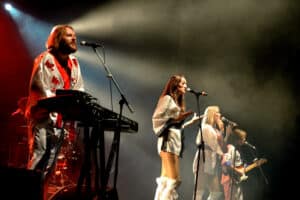 5) Türkiyes Delights. We think it is time for Türkiye again. Yes, we too have to get used to the new name, but the country is always a good idea. Istanbul is of course a great city for anything MICE and more affordable than ever. Or try the sunny coast when the usual tourists are at home. Five star luxury for a (now very) fair price. And we just love the food, the real kitchen that is. Great place.
6) The hidden capital. A UNESCO World Heritage Site, but somehow the beautiful city of Valletta is sometimes overlooked. We love it, it is like walking on a movie set. Of course the rest of Malta has also lots to offer but we would be happy to go to Valetta for a few days alone. Great little island this!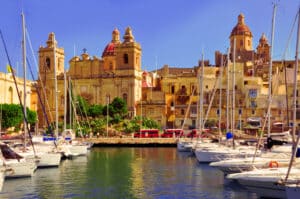 7) Hungry for Bologna. Rome may be a bit too big, Venice too crowded and already been to Florence? Look no further, Italy has much more wonderful cities for MICE. We would like to visit Napoli for a Diego Maradona tour and pizza or discover the south of the country with Lecce and Brindisi. But first we are very hungry and go to one of the worlds culinary capitols: Bologna! It also can include Ferrari's and a tiny country. Che bella!
8) Beautiful Baltics. Great airlift, affordable, friendly and professional. The Baltics are all that. Latvia is perhaps our first choice, but do your homework and also look at Lithuania and Estonia. You may even combine a couple. Wherever you go, you will not be disappointed!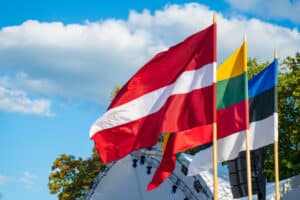 9) SITE in the big eh, that green fruit. Long haul MICE travel has taken a hit but is coming back with a vengeance. Oh we just can't wait to go back to New York City. Many flights to a city that apparently, so we have been told, does not sleep. Bonus: SITE Annual Conference will be there in February 2023. 17-19 (https://siteglobal.com/event/global-conference-nyc.) Hopefully see you there!
10) All aboard. Cruises and MICE have long been a bit of a mystery. The product is obvious and wonderful: you keep everyone together, it is fun, it has wow and more and more short trips are available, also from nearby ports. But somehow it did not yet take off completely. We think it is time for a change. Take your team onboard a nice cruise ship and discover why a cruise is great for business and pleasure. Last one of the lido deck has to sing a song. Or sail a yaught, or hit the fjords of Norway. Expeditions are so cool.  Just get on the water! Cruises are back baby!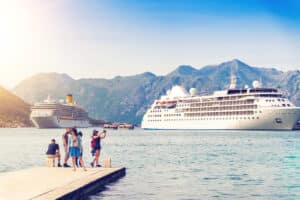 11) Affordable destinations. Let's face it. There may be pent up demand with some cash to spare but soon the budget will be a big issue again. Affordable is key. For that there are great destinations that combine an A-grade product with a fair price. We can not all go to Ibiza or Dubai. Some names that come to mind for great value for money are aforementioned Baltics, always beautiful Hungary, the yet to be discovered Albania, the beautiful coast of Montenegro and the great cities of Bucharest and Bratislava.
12) Swiss excellence. A regular guest on this list. The service level is just exceptionally high with the Swiss. We ove how you can combine a conference in great city like Zurich with a stunning train ride to the mountains for an incentive. It just all feels very classy.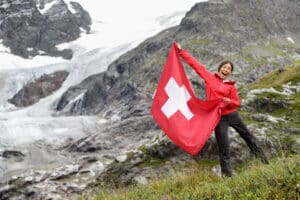 13) The Middle East or should we say…
The Middle West? Of course we all know the attraction the Gulf states. Very popular indeed. The old heritage (photo), Louvre and Ferrari in Abu Dhabi, some mega-skyscrapers in Dubai, you know the charm of the region. But let's please not forget the historical heroes of the region. We always will salute to the charm of Jordan, one of our all time favourite MICE-destinations. Just go, take our word for it. Israel also has lots to offer, to put it mildly. And oh tasty wonderful and sometimes troubled Beirut, our thoughts are always with you and our bodies hopefully soon. And then there is Saudia coming up…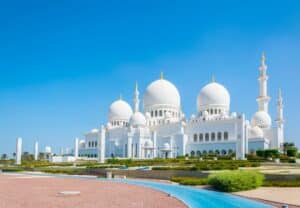 14) Asia on the way back! After a few years of not being able to go to Asia, the region is finally opening up. Not all countries but certainly a few really, really great ones. We know a direct flight is key, so our tips for a awesome trip: Bangkok as always, Hong Kong and Singapore for that out of this world feel and Seoul and Taipei as stunning 'discoveries'.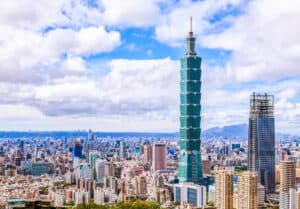 15) The Mother City. South Africa was the talk of the town for many years and then somehow kinda fell off the charts a bit. No need, it is affordable, it is non jetlag and above all the scenery is stunning and the people are still so friendly. Please bring some biltong back!
16) Rugby Mania all over France in 2023!
We need to tell you about the third biggest sporting event in the World after the World Cup Football and the Olympics. So please let us convince you that you must go to the World Cup Rugby in France. It will be held in the fall, all over the country! Rugby is everything football should be sometimes: fun rivalry, fans from both teams having pre or post drinks together and just an amazing sport to watch. Get your tickets or hospitality arrangements now. Trust us, see one match and you'll be hooked for life. See you in France! (see P1 Travel for tix: /www.p1travel.com/rwc2023/)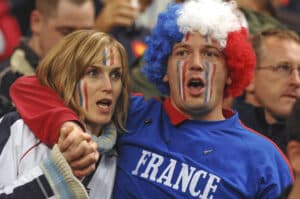 17) Cultural capitals. 
There is always something going on in cities that are named Cultural Capital of Europe. For 2023 these are
Elefsina (Greece), Veszprém (Hungary) and Timisoara (Romania).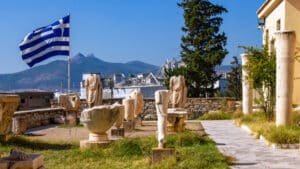 18) The ABC sun 'n fun
Aruba, Bonaire, Curacao. Hopefully there will be enough airlift, but these leisure classics are also making great progress as MICE-destinations. Check it out if you can reist the gorgeous beaches.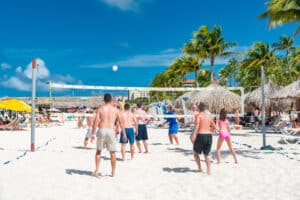 19) Smaller Airports. Let's face it, lots of people preferred to skip Schiphol (Skiphol?). They are happily doing so much better but smaller airports made their positive mark. These smaller airports in the Benelux have great networks, Brussels airport is just awesome and across the border in Germany are also many options.
20) The Faroer Islands. We have been a few years ago and it remains one of the most special MICE-destinations in Europe. Check it out. Case Closed.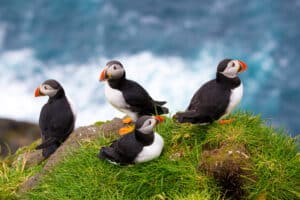 21) What a great country (1)! Edinburgh is fun and stunning, Glasgow has soul but the real star is perhaps the countryside, in all its many shapes and forms. Well, that aside from that brownish liquid they concoct there. Not sure if it will be a hit elsewhere.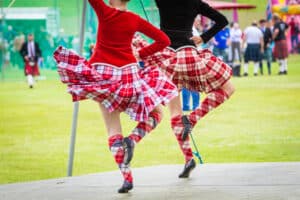 22) What a great country (2)! Dublin is fun and almost as stunning as Edinburgh, Cork has heart but the real star is perhaps the countryside, in all its many shapes and forms. Well, that aside from that black liquid they concoct there. Not sure if it will be a hit elsewhere.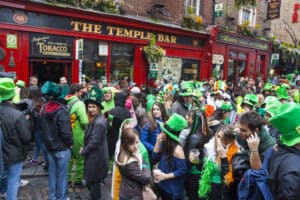 23) Home sweet home. Yes of course, we will look often to all that is new in The Benelux. So much to do, so many things to discover. Keep reading our magazine, subscribe to our ezine or linkedin-group and find your updates often to stay ahead in the game.